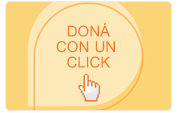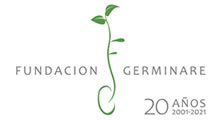 ABOUT US
Mission:"To give committed and driven, low-income children the chance to improve themselves through education by giving them access to a better, long term academic training, consequently enriching their personalities and making a positive difference in their environments and their future".
MAIN PRINCIPLES
Germinare Believes that:
The inequality that stems from the cycle of poverty can be contended with. Progress is made possible by access to good quality education.
A virtuous cycle can be created by introducing solidarity and effort. Solidarity is a two way path; it requires knowing how to give (to make man generous) and knowing how to receive (to make man humble and aware of his limits). When a person receives he is better able to spread the benefits and become a true Agent for Change.
Long term, good quality education allows man the understanding necessary to choose well and be genuinely free.
Working with few can help many. Intensive, good quality support and personalised attention for some children can be translated into permanent change in their communities in a short term and in society in the long run.
MAIN VALUES
EFFORT
HAVING THE NECESSARY STRENGTH
TO OVERCOME OBSTACLES.


SOLIDARITY
KNOWING HOW TO GIVE
AND HOW TO RECEIVE.


FREEDOM
APPLYING GOOD JUDGEMENT
TO MAKE GOOD DECISIONS.


RESPONSABILITY
ACCEPTING, EACH ONE WHAT IS DUE.

COMMITMENT
UNDERTAKING THE TASK IN EARNEST AND
WITH RESPONSIBILITY TOWARDS OTHERS INVOLVED.


SOCIAL INTEGRATION
MERGING WITH OTHERS WITHOUT
LOSING INDIVIDUALITY.


CONFIDENCE
IN ONESELF AND OTHERS.
GERMINARE'S FEATURES
It is a long term programme.
It is a programme that fights inequality.
It is an education and integration programme.
WHAT WE DO AND WHY WE DO IT
Approximately, 40% of Argentina's youth hasn't completed their secondary studies and 24% of those between 18 and 24 years old neither work nor study. This has momentous social consequences and compromises our country's future.

In the first place, it feeds the vicious circle of poverty. Most of the cases belong to the lowest income stratum and have not completed their secondary education, which lowers their chances of securing a decent, well-paid job and eventually rising above the poverty threshold. Secondly, most of them generally lack a life project and a home life that is conducive to personal growth. These, together with the estrangement from the education and labour market they experience, make them liable to delinquency, violence or substance abuse.
For twenty years, Germinare has been implementing programmes to fight this overriding trend and we have been able to observe how youths, as drivers of change, are able to not only change their own lives, but also have an effect on their families, their new social circles and their home community. We have found that when circumstances change, people can change, too, opening the door of opportunity.
Germinare affects over 12000 people directly (children, youths and adults) as shown in the Impact Assessment study carried out by the Torcuato Di Tella University (including students, parents, new school classmates, sponsors and heads of the schools offering scholarships).
We have been able to verify that intensive, customised and long term intervention in the education of each youth, affords real life change. When the children, aged ten, joined the Foundation's "Agents for Change" programme, they were unhappy in their schools, their outlook limited to finishing primary or a few years of secondary, at best. Today, owing to their effort and responsibility, they have finished their education at good level institutions, are attending University and can plan their future freely. During the programme's seven (7) years, we provide the parents with tools to enable them to take active part in the change, and to offer growth to the whole family. Together, they all have made the most of these opportunities and put them to the test in their own purviews.
What is our goal, today? To be able to do more. After twenty years of work we hold concrete evidence of the impact of "Agents for Change" programme. The time has come to grow our outreach. For this, we need people and companies who are committed to join us in this process.