IMPACT 2001- 2017
Nowadays Germinare has an impact on over 8.500 people (children, youngsters, and adults) according to results from the Impact Evaluation by Torcuato Di Tella University.

The foundation is oriented towards family, the core of any community. For every child, there is also a family that benefits directly from the programme. Along this 7-year process, parents change their habits, their vision on the future and also incorporate new tools and strategies to improve this labor.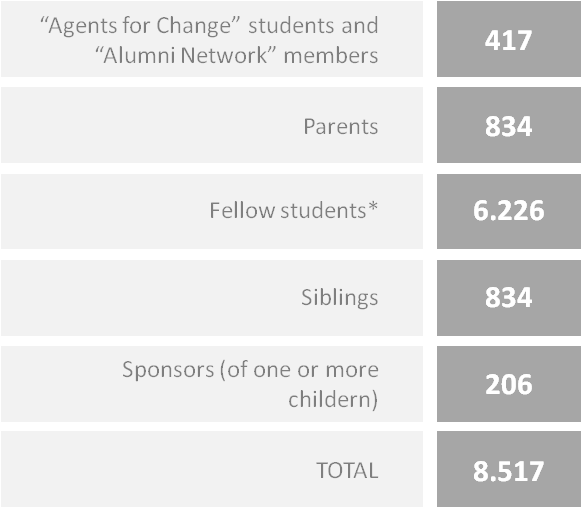 *Does not included univeristy fellow students.